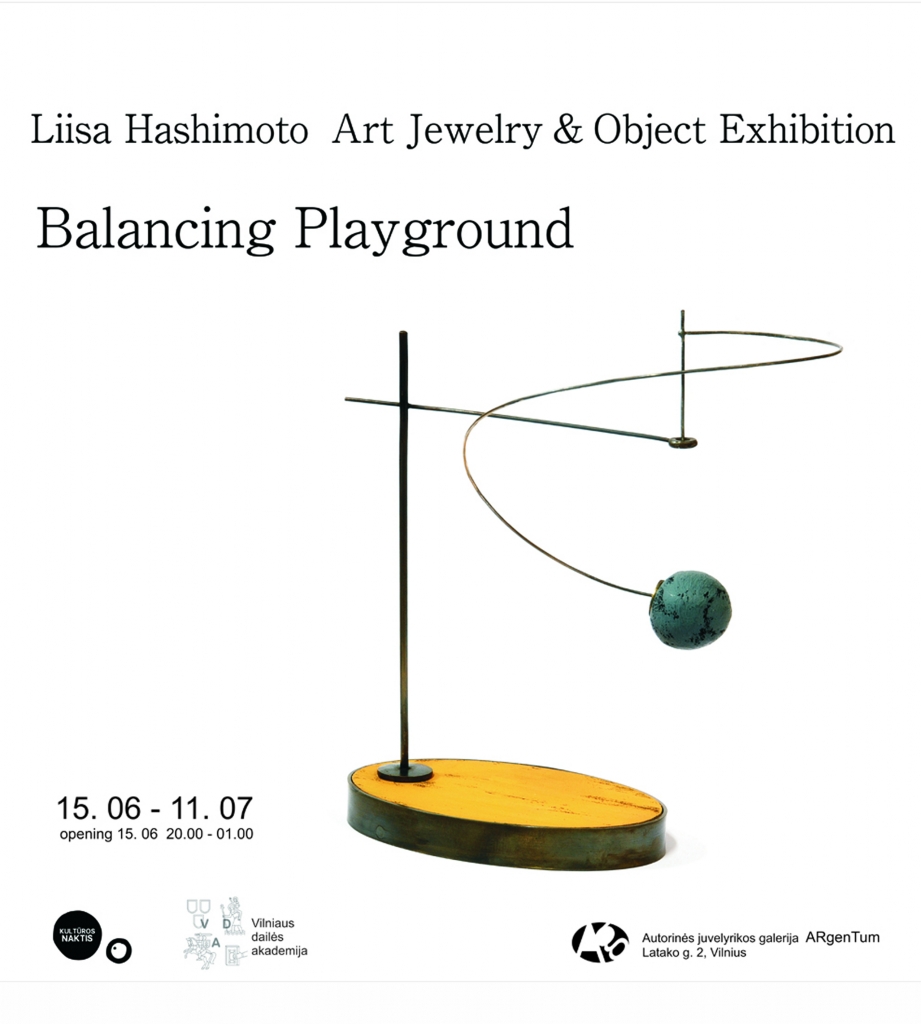 My solo exhibition [ Balancing Playground ]
at galerija ARgenTum in Lithuania will
start from June 15 - July 11.
Opening on June 15 from 20:00 till 1:00.
This is my first time having a solo exhibition in Lithuania, so I am very excited.
It is a pity I could not go myself, but anyone coming to Lithuania please visit the gallery!
リトアニアでの初めての個展
[ Balancing Playground ] がギャラリーARgenTumで始まります。
6/15-7/11まで開催いたします。
私自身行けないのが残念ですがまた新しい所での個展は楽しみです!
.