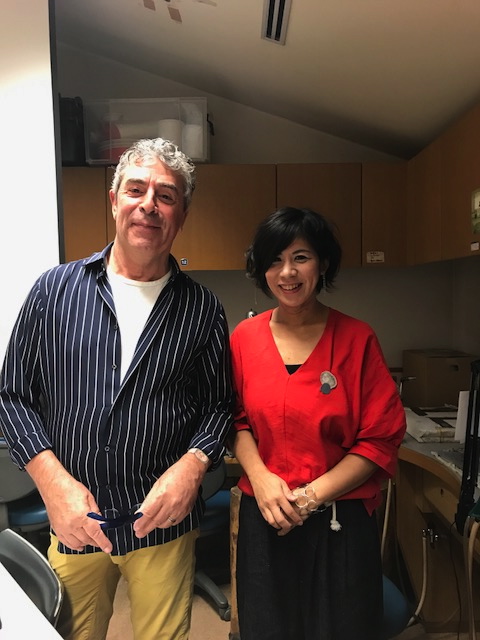 Charon Kransen from Charon Kranse Art NY came to Itami for the lecture.
I did the simultaneous translation which was a great honor!
I have known him since I started making jewelry, but never had a chance
to meet him. It was a very interesting lecture, but found out that
translating into Japanese at the same time was quite a challenge and difficult.
I hope everone understood MY Japanese.
ニューヨークにあるシャロン・クランセン アートギャラリーからシャロン・クランセンさんが
来日され伊丹でレクチャーをされました。光栄にもその同時通訳をさせて頂きました。
シャロン氏はアメリカのアートフェアーなどでも世界中からのアートジュエリー作家さん達を
紹介されています。私自身もジュエリー制作を始めた頃からシャロン氏の事は知っていましたが
なかなか直接お会い出来なかったのでこのような形でお会い出来てとても嬉しかったです!
しかし、反対に同時通訳の難しさを身にしみて痛感致しました。
.